Some History
I started off my current phase of riding on a 1991 Marin Eldridge Grade. Seen here with my son on the coast to coast ride in 2004 – we took 2 days to complete this 130mile ride.
Here we are on the steep climb out of Garrigill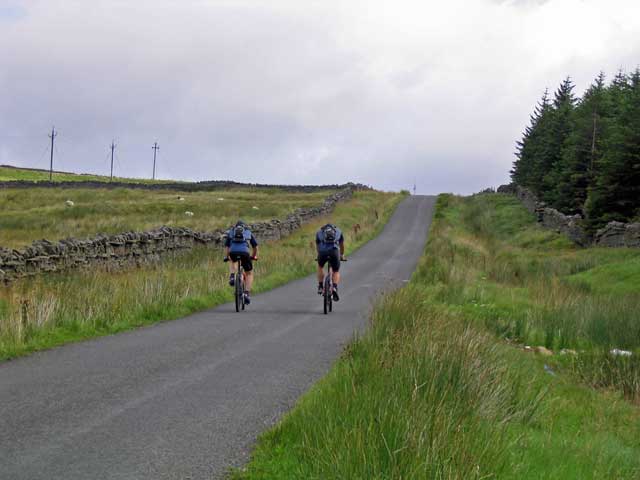 At the end of 2005 I upgraded to this Cannondale F3000SL, purchased secondhand through Ebay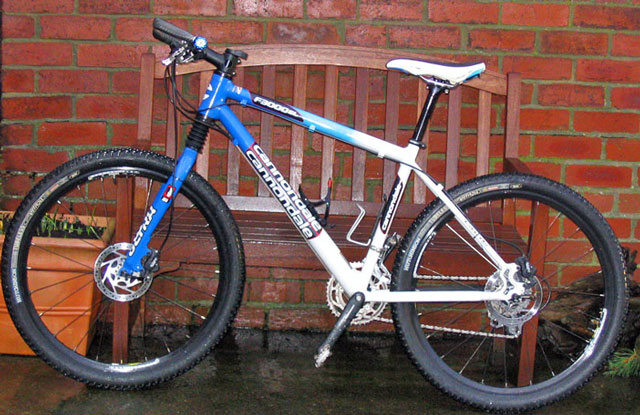 Unfortunately I didn't get on too well with this bike as it was too big for me so I passed it on to my son and got this Specialized S-Works, also secondhand through Ebay.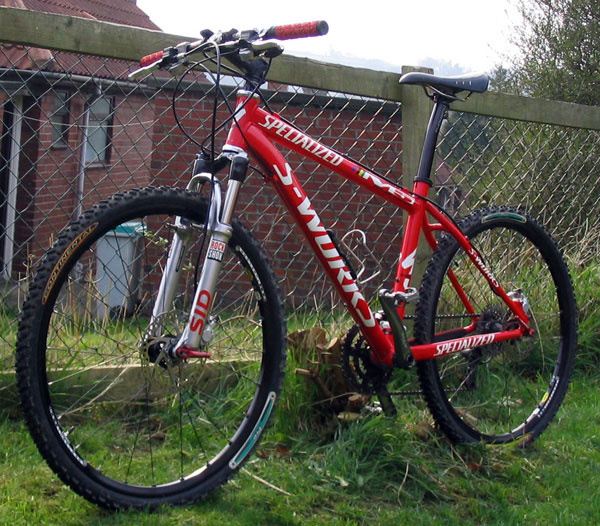 This was upgraded to full XTR drivechain and Rockshox SID World Cup forks. To be honest I struggled with this bike while my skills improved enough to handle its twitchy and nervous ride. I lost a fair bit of skin in a continuous series of tumbles – luckily nothing serious. This is the bike I started competing in Trailquests on in 2005. The bike was further upgraded with handbuilt lightweight wheels, Avid Juicy 7 Carbon brakes and Easton EC90 Carbon handlebars with an FSA XC115 stem. I rode this bike through the 2005 and 2006 seasons. This bike was adapted for road riding in 2007 and passed to my ex-wife as a touring bike.
In 2005 I purchased a secondhand Trek X0 cyclo-cross bike for winter training.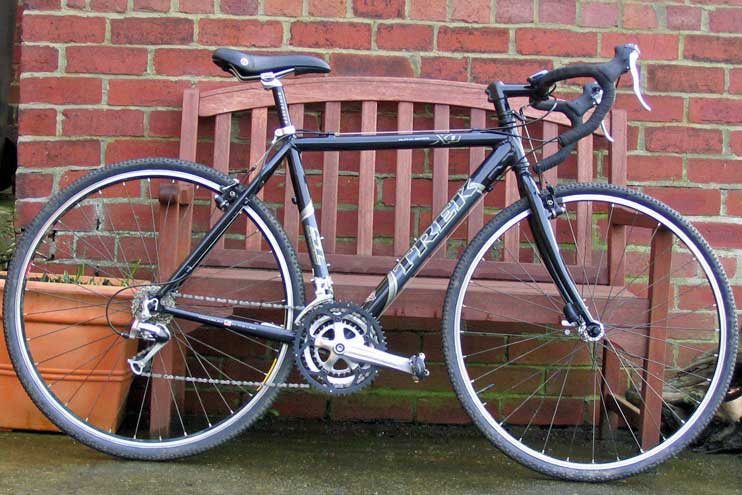 This is still in use on my turbo trainer.