In February 2007 I purchased a Litespeed Occoee titanium frame and kitted it out with high specification parts – a new XTR drivechain, Pace RC39 carbon race forks, Avid Juicy carbon disc brakes, Crank Brothers Quad Ti pedals and hand built lightweight wheels (DT Swiss 240s hubs, DT Swiss rims and Revolution spokes). This is a seriously lightweight but very capable hardtail mountain bike.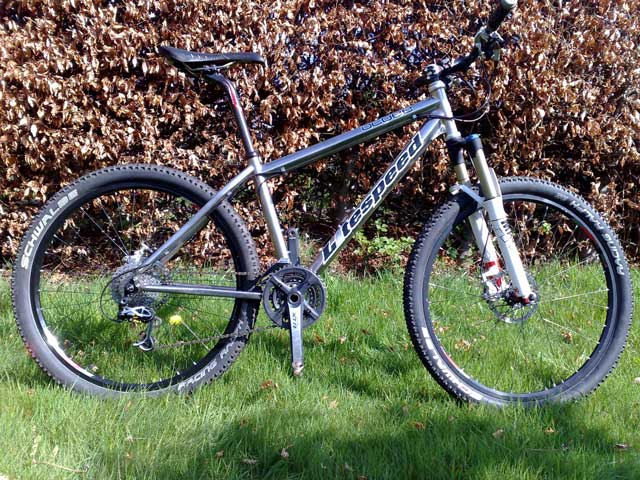 Unfortunately I had continual problems with the Pace forks blowing seals and leaking oil. After about 6 months or so I gave up on them and bought a pair of (the then new on the market) 100mm travel Magura Durin race forks. They were an absolute revelation, a superb fork that take all the punishment I can hand out, track accurately and feel like a much bigger fork. The bike then really started to show its potential, adding a shorter stem has improved handling (especially downhill), and it really is a very quick bike, rewarding effort when climbing and inspiring confidence descending.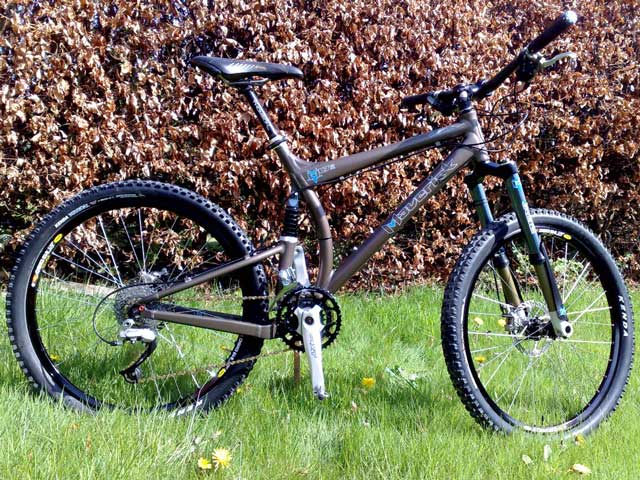 In October 2007 I added a full suspension mountain bike to the collection as I had started to do more technical trail riding at the purpose built trail centres. I chose the Maverick ML7/5 for its simplicity of design and and 'do anything' reputation. With 124mm of travel front and rear this is an excellent all round trail bike and one of the best climbing bikes around. Easily capable of getting me around most of the Black grade trails and limited really only by my (lack of) skills.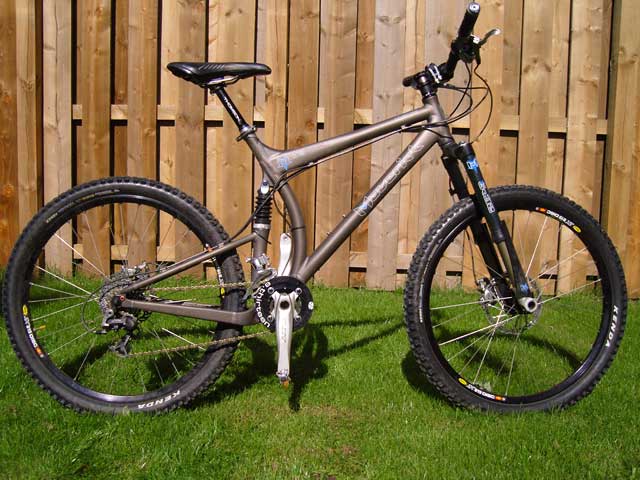 Having trashed a couple of outer chainrings on rocks I have now replaced the outer ring with a bashguard and I have upgraded the front brake from a 160mm rotor to a 185mm (awesome stopping power that threw me over the bars a few times until I got used to them). I really love this bike and the way it just soaks up rocks and drops. Its only vice is a tendency for the forks to dive which means I really have to get my balance right when landing from jumps.
In 2018, and now approaching 70 years old, these bikes were no longer being ridden. A decision was made to sell them and they are both now with new owners and being used.